SPEAK TO A PUBLIC ADJUSTER NOW!

Wondering if Hiring a Public Adjuster To Assist with Your Insurance Claim is Worth It?
"Government Statistics state "Policyholders who used public adjusters received an estimated $9,379 on their claim, compared to $1,391 for those policyholders that did not use a public adjuster, a difference of 574%"
– Office of Program Policy Analysis and Government Accountability
Discover How We Make The Insurance Settlement Process Easy
Request a Free Consultation
We'll complete a complimentary On-Site Survey and Policy Assessment.
You can ask any questions and we'll discuss the loss recovery process based on the results you want.
Get back to living life, and let our Upstate NY public adjusters manage the claim adjustment for you.
Partner With The Upstate New York Property Damage and Insurance Claim Experts
We Manage & Handle Your Claim from Start to Finish
Benefit From Our Years of Industry Experience
We Handle All The Details and Negotiations
We Deal With The Insurance Companies
We Get You The Full Settlement You're Owed
We Get Paid ONLY When The Claim is Settled
CALL THE LEADING PUBLIC ADJUSTER IN Upstate New York
Make The Most Of Your Insurance Coverage By Partnering with The Upstate New York Property Damage Experts.
Insurance Industry Specialists
When you partner with our detail oriented Upstate New York public adjusters, you've got decades of knowledge on your side.
We'll review your policy, explain your rights, and provide the support, guidance, and information you need.
We're The Property Damage Specialists
We focus on doing one thing exceptionally well. Whether it's assisting homeowners with residential claims or helping businesses with commercial losses.
At JF Public Adjusters in Upstate New York, we deal with all manner of property damage and disaster claims EVERY.SINGLE.DAY!
We're Focused On Maximizing Your Compensation
Our goal is to get our clients the greatest settlement amount they're owed from their insurance agency.
Unlike most Upstate New York Public Adjusters attempting to process as many claims as quickly as possible.
What Separates JF Public Adjusters From the Other Upstate New York Public Adjusters
Not all Upstate New York Public Adjusters offer the insured
an equal level of service and quality.
Here are a few ways we separate ourselves from other Upstate New York Public Adjusters.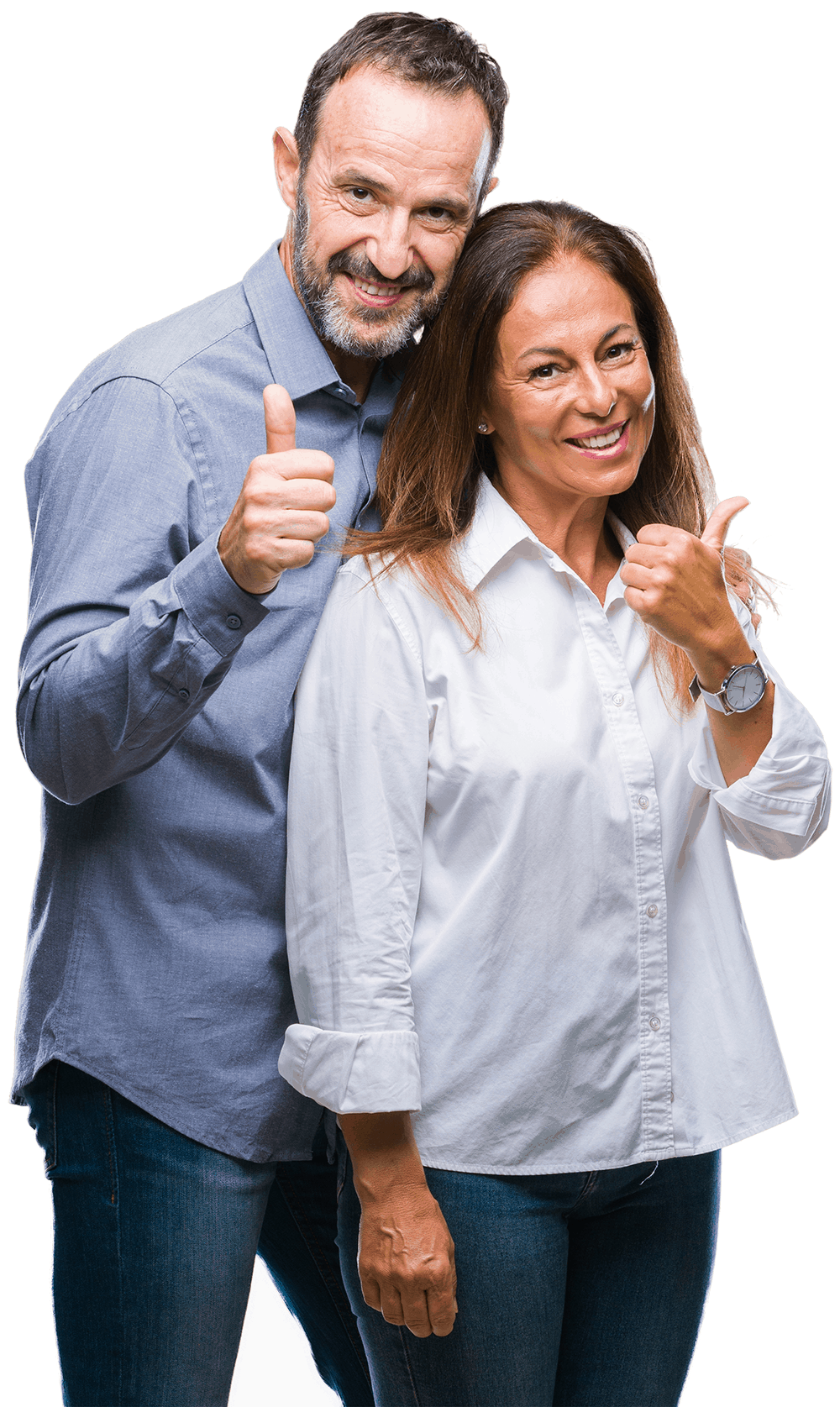 Complimentary On-Site Survey & Policy Review
Emergency Response Services
100% Free Policyholder Advice
Highest Claim Settlements
Licensed in Multiple East Coast States
We're Property Damage Specialists
Recognized as the Disaster Relief Experts
Expert Client Support and Assistance
Hundreds of Happy Clients in Upstate New York
We're Big Enough To Handle Your Needs, But Small Enough To Care
Whether fire, flood, or another claim type, phone us today for immediate insurance assistance and information.
EXPLORE THE TYPES OF INSURANCE CLAIMS WE ASSIST OUR Upstate NEW YORK region CLIENTS WITH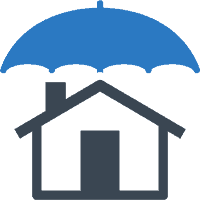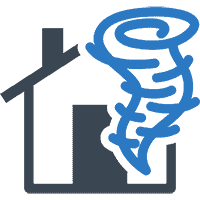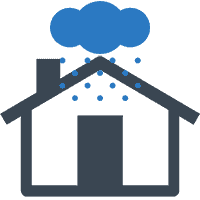 Snow & Winter Storm Damage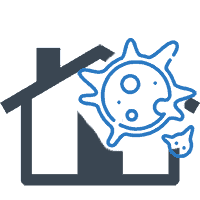 Mold Growth & Mold Damage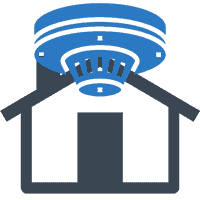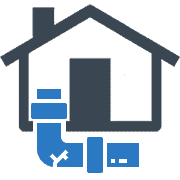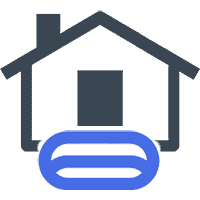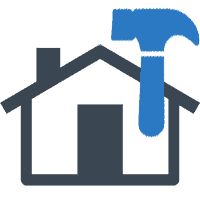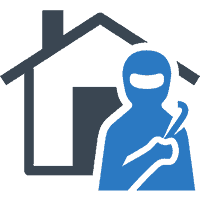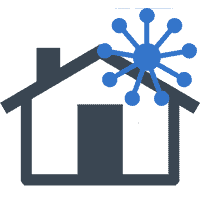 You likely never dreamed a catastrophe would affect you, your family, and the other people in your life until it did.
But no matter the claim type, time is of the essence, whether it's fire, flood or another claim type, you need an ally who knows your rights and who has your interests at heart.
Someone to guide you through the recovery process.
You need JF Public Adjusters in Upstate New York, NY to help with your home or business property claim and adjustment.
Looking For An Expert Public Adjuster in Upstate New York, NY?
Here Are The Areas We Provide Insurance Claim Assistance and Service To
Although we're based in Brooklyn, Upstate New York, we work throughout
Upstate New York Region
and the greater area.
Do you live outside of Upstate New York? We also serve clients and maintain a license for New York State,
New Jersey
, and Pennsylvania.
Whether you're an individual, business owner, or if you represent a corporation, our team has you covered. Looking for more information? Explore our website or phone us for immediate assistance.
Partner with the Leading Upstate New York City Public Adjuster Firm
Scare Your Insurance Company When You Tell Them Who You're Working With.
Don't let your insurance company push you around. Call the #1 Upstate New York property damage adjustment professionals and level the playing field.
Contact us to request a consultation that includes a full policy review and on-site survey. Partner with JF to get the results you want and the adjustment payout you deserve.
When you phone us, our professionals will discuss any property insurance claims you're dealing with.
Whether it's related to your home or business, they'll advise you of your rights and provide you with documentation and information, and help you with any issues or concerns you have.
Moreover, we've got a team of attorneys and other professionals on call, so whether we need an attorney or another expert, our office has a team of members to get the job done
Phone us by calling the property and disaster claim experts at (845) 286-1551
CHECK OUT OUR REVIEWS
Real Examples of How We Help Homeowners, Businesses, and Renters Receive Maximum Compensation For Property Damage Claims.
We used him for a claim he is very professional knows what he is doing very on top of the claim got it done fast the best out there highly recommend him
My house burned down a few months ago. I was approached by more than 6 public adjuster who chase fire, I pick the one who seem to be least pushy and helpful at the time. That person didn't seem to work out after 3 months. I started Googling and going on Facebook to ask questions. I run into Joel in one of the Facebook group. He is very patient and explain many thing to me. So I decided work with Joel and let go of my first public adjuster. Not all public adjuster are the same, some are old school while Joel knows how to use newer technologies to help max the claim. Joel is also very good at communication, he is very busy but he always get back to you, either via email or via text message. Joel will let you know what his plan is and what is next and what is very important to me. Is it very important, you pick a good PA since the beginning so you don't end up waste your time as insurance claim can take a long time.
Joel has exceptional professional skills. He is prompt, thorough, and gives great attention to detail and he holds the insurance company accountable to their fiduciary responsibility in a timely manor.
Gina Molinari
23:15 30 Jun 22
Right before a busy holiday, the main drain in my house collapsed all the way into the street, my basement as you can imagine was a disaster zone! Despite the busy time of year, Joel was there bright and early the next morning, and assured me we would get everything taken care of. He was professional and courteous, most of all he knows his stuff
I had the pleasure of working with Joel on a bad flood in my Basment. He is a pleasure and a professional to work with help me every step of the wayWould recommend him to family and friends he is a true professional and a master at his crafy
Joseph Pane
21:24 10 Jun 22
Joel is the best and very good advise and helpful info. Thank you
Xiao Jiang
17:03 08 Jun 22
I am usually skeptical about insurance companies in general when it comes to claims.JF Public Adjusters made it the easiest experience ever. JF doesn't play any games! They get you what you deserve! The experience was a difficult one with so many stops and red tape. Most companies say it takes a year or 2, some adjusters say it's nearly impossible to settle a claim faster than that!JF made it possible! And the results were unexpectedly amazing!
Gershy Schwarcz
21:25 19 May 22
Great experience with JF Public Adjusters, very knowledgeable and always available to assist you with any questions no matter how big or small the case is, specializes in bringing you the best results.Highly recommend!
JF Public Adjusters helped me out when my water pipe burst and I got water damage. They made sure the insurance company paid me the maximum amount I was entitled to and were also helpful throughout the whole process. The restoration company Joel recommended also did a wonderful job. Would definitely use them again if need be.
jacob schwartz
23:28 24 Jan 22
was a pleasure dealing with you!
Mike Frankel
21:12 18 Jan 22
I had a big water damage from the roof other Adjusters told me I don't know its difficult Joel told me don't worry this is my job He did it perfectly from a to z till the check cleared in the bank
Joel Teitelbaum
19:22 09 Jan 22
I was damaged on the balcony and received excellent service, I was satisfied with the attitude and the amount of money thank you
moszhe horowitz
00:03 24 Dec 21
Joel knows his business well. He helps at the time when you're at your lowest because your home is a disaster. I had a large tree fall through the roof. The water damage was awful. I lost so much and Joel helped me rebuild. I highly recommend.
Mark Mosello
14:34 17 Dec 21
Very perfessional and kind people! They we're very patient and we're always there to answer any of are questions and they were quick to pick up are calls. They were also very quick to finsh my case and followed up with me on every step they took or were going to take. Joe was also pretty amazing to work with he called us and explained to us on every step he took! It was very appreciated that they tried there best to help us to the biggest extent! Thank you guys so much continue this amazing service !
Shokry Girgis
01:08 05 Dec 21
I had pipe burst in my home. It did quite a bit of damage, but what i did not see is the damage underneath my floors. Joel found everything that needed fixing and understood the quality needed for my home to be restored back to new. I liked his straight forward approach and honesty, he was able to get me what was needed and it was much more than what i was originally offered. We were very happy with the final outcome and pleased with Joel and his team.
Very polite and professional. Spend time with me on the phone to help me fill my prof of loss form which I had no idea how to go about. He walk me through step by step for free. Definitely a God sent
Bernice Kyeremaa
18:45 23 Nov 21
Joel was excellent in responding to my calls when my house got the extensive water damage. He was thorough in getting right estimate and bringing right people for other service. I cannot imagine how I could deal with the disaster without his service. He was very knowledgeable and great in dealing with home insurance company. He was truly a life saver and I can not thank him enough for all the work he did for me. It was the best decision I made to hire him and he was a great relief person who made my life easier during the difficult time. Do not hesitate to work with him when you need help with crazy house damage.
Working with Joel and his clients are always a pleasure. Joel always makes himself available and has a wealth of knowledge in dealing with insurance companies and fighting for his clients.
Mold Agent
19:41 21 Nov 21
Jacob Follman
21:13 18 Nov 21
Joe's really professional! Someone broke into our store in the night and stole the products in the warehouse and caused us a huge loss. Joe helped us claim all our loss from the insurance company. I highly recommend him!
Spring Wang
02:20 16 Nov 21
From start to finish they said what they were going to do. I had shingles that had flown off my roof and they got me 100 percent of my roof paid for by insurance. I only had to pay the deductible which makes sense. They did my roof in 3 days quick clean and efficient. We definitely will use Joel and his team again for all homeowner insurance claims.
Tracy DeLucia
19:15 15 Nov 21
Thank you so much for all your help and guidance throughout my entire ordeal! I greatly appreciate your time, attention, and dedication. You were available at any time. I can never thank you enough for all your hard work. I will gladly recommend you to anyone. The Best adjuster Thank you again!
stella harvey
19:48 14 Nov 21
Joel was called by my insurance broker and he arrived to inspect the damage. He advised me on how to proceed. Joel came down to the inspection with the insurance adjuster and a settlement amount was agreed upon. I'm glad everything worked out. I would definitely recommend Joel to get the job done.
Susan Cizma
01:24 05 Nov 21
Joel did a great job on this claim. He was very thorough and detailed. We are very happy with the amount we received from the insurance company. Excellent work.
Anthony Vigilante
17:53 02 Nov 21
Very professional! Quick response, which is important. These insurance companies hate to pay . They are in the business of collecting premiums. We had a small flood in our Tribeca apartment which damaged the floor. The insurance company tried to minimize the damage and sent a $10000 check. I immediately hired Joel from JF adjusters. He sent in a remediation company . He oversaw the work . He researched and submitted a detailed estimate which requested items the average person would not think about until after the fact . We settled with the insurance company for $150,000. This is the amount needed to properly do the work in New York City at this time. The 10 % that THIS public adjuster gets is well worth it ! If and when I have a need to file and insurance claim; Joel is my first call.
Very reliable knowledgeable staff!! Pleasure to work with. Made an unpleasant situation smooth. Thank JF team !!
ellea Harkins
18:35 23 Aug 21
When I first called they we're ready to help and explained every step and all the we needed to know including descriptions of what is needed and advised us on different vendors that we will need.Very professional crew.Very recommended
Thank you very much for being so knowledgeable and always helpful
Professional and polite team of experts, made the whole problem a breezeThank you
JF Public Adjusters is the best! I especially want to thank Joel for all the diligent time he spent on my claim with his wonderful commitment, knowledge, perseverance, patience, and integrity. With his amazing expertise Joel finalized the settlement and was able to get me substantially more than what the insurance company initially offered as "final" payment. Joel handled the entire insurance claim from beginning to end with professionalism, knowledge, persistence, and dedication. There's nothing like having a real expert fighting on your side getting you top results. He was always professional, responsive and friendly. Amazing service. Extremely satisfied. Excellent work by JF Public Adjusters. I would highly recommend!
moshe strasberg
02:37 15 Jul 21
I called Joel when a pipe burst in my house. That was the best decision I made. He dealt with the insurance company for me and provided great results. I highly recommend calling Joel if a public adjuster is needed. You will not regret it!!!
Chrissy Kalman
15:45 12 Apr 21
Just finished a claim with my insurance company Joel was amazing.He took care of everything from A to Z highly recommend.
chilly fastag
14:50 17 Mar 21
Amazing quick service! Highly recommended!
Yanki berkowitz
04:10 02 Feb 21
call Joel Follman from JF Public Adjusters! Joel assisted us with every step along the way from opening the claim with our insurance company including all the floors, roof as well as paint. Every detail was taken care of. As a result of his patience and attention to detail, we received the entire pre loss condition for our property. Thabks Joel!
Joseph Silberman
19:47 01 Feb 21
The efficiency and thoroughness provided by JF PUBLIC ADJUSTERS was terrificThe experience so far had been stress free, all aspects are professionally managed by JF.
Marc Senatore
13:13 28 Jan 21
mr. Follman the right person in the right timefrom the very beginning of the winter storm floodwe had Mr. Fullman our amazing adjuster was at our sidehelping US collect all necessary info from A to Z in order to file our claimwe couldn't have done it without youthank you
I reached out to Joel at JF Public Adjusters because my insurance company refused to adequately pay for my urgent roof repairs. When I received the estimate for the damages from the insurance company I immediate thought the number appeared low for the damage endured. When Joel came to assess the damage he provided a sense of assurance that he would advocate on my behalf making a stressful time seem manageable. Thanks to Joel's expertise and his diligent work he was able to fight on my behalf and get me 2.5 times the amount the insurance company was trying to payout receiving the full claims benefits that I was entitled to!Home owners insurance is a necessity to have and the expectation is that as long as you have insurance coverage then you and your property are protected. That is exactly how I viewed it, right up to the day that I actually needed it. Most people don't know the benefits of working with a Public Adjuster. A Public Adjuster is professional claims adjuster who advocates solely for the policyholder by negotiating on your behalf.I ask a lot of questions and Joel walked me through every step of the unfamiliar convoluted claims process. His knowledge in that complicated industry is unparalleled. He was extremely detail oriented and communicated any and all updates to ensure I was up to date on the claim progress.Joel from JR Adjuster has exceeded all of my expectations. Anyone who has an insurance claim should have them advocate on their behalf. I will be recommending JR Adjuster to anyone who needs help getting what is rightfully owed to them. You will not be disappointed with their results and will find them as invaluable as I have. I can't thank Joel enough for his efforts and due diligence.
Dawn Williams
20:53 17 Dec 20
The best public adjuster. Great communication. Highly recommended.
Fradel Wolpin
01:22 30 Nov 20
Joel is the best Adjuster I ever came across! I'm so glad that I found him at 2am in the morning when I had a burst pipe Joel was there for us! I fully recommend anyone who needs to make a claim, Joel is the One & Only! You wont regret it! Joel fights for you & he gets the most out for his customers! He is always available for his clients at any time of the day or night! Thank you Joel!
Joel was great from beginning to end. Excellent communication.
Francine Morales
15:57 23 Oct 20
For the best, reliable service, JF Public Adjusters is for you!! From the beginning to the end he fights for you and your rights!! Highly recommended!!
Nellie Counts
02:14 13 Oct 20
Great experience with JF Public Adjusters, very knowledgeable and always available to assist you with any questions no matter how big or small the case is, specializes in bringing you the best results.Highly recommend!
joshua gross
12:44 01 Sep 20
Joel provided excellent service when my family was in need, he communicated with me throughout the whole process and made sure my family was secure and things went smoothly.
Matthew Eteuati
00:35 24 Aug 20
Had claims adjusters before Then I met Mr. Follman, I instantly felt that he would do right by me. I senced he was honesty and caring.Andrea Brody
Andrea Brody
16:43 27 Jul 20
I can't say enough about Joel and his team. They made the process look very easy. They managed to get the maximum amount. After what i went thru and my building was destroyed I called JF, They didn't waste any time, and got straight to work.Believe every one of the reviews you read about JF Public Adjusters. They are all true. Reviews go along way. I will most certainly recommend Joel and his team.Simple: Call JF Public Adjusters, and let them lead the way.Thanks For everything!!!!
Bruchie Guttman
00:49 23 Jul 20
Thank you for the amazing service!I would recommend JF public adjusters to everyone!!
I know Joel personally . Hes an honest hard worker and will work hard for you to get your claim. He is a pleasure to deal with.
Faigy Gross
23:07 22 Jul 20
mayer freilich
00:01 20 Jul 20
Joel is very knowledgeable. He helped me a lot with my damage.
Binyomin Einhorn
17:34 13 Jul 20
Frequently Asked Questions
What Is a Public Adjuster?
In Upstate New York State, outside of an attorney, public adjusters (licensed by the Department of Financial Services) are the only claims adjuster legally able to represent a policyholder in any first-party insurance claim. Public adjusters work for the policyholders and not for the insurer. They work to adjust and recover insurance claims for losses impacting their clients.
What is the difference between an insurance adjuster and a public adjuster?
A public adjuster works for you, and never for the insurance company. They'll assess and file your claim and complete a loss and repair estimate. This estimate is independent of the report completed by the "claims adjuster" employed by the insurance company. Plus, they'll negotiate the adjustment to get you the largest payout possible.
Is it worth using a public adjuster?
If you need to make a claim with your insurance company, hiring a public adjuster is a wise decision. They'll navigate the claim process, and handle all negotiation with the insurance companies. They'll work to get you the largest settlement for all damages (including any homeowner or business expenses) you've incurred. In fact, government statistics show those working with a public adjuster received a payout 574% higher than those who did not.
What to look for in a public adjuster?
First, ensure they have a public adjuster license in your state. Visit the company's website, phone and online reviews. Request a consultation and ask about fees. Beware of extremely low fees that sound too good to be true! For a complete guide on this topic, visit one of our client resources – How To Choose a Public Adjuster. Want to partner with a team of Expert Upstate New York City Public Adjusters, phone us for immediate assistance at (845) 286-1551. Call the #1 Public Adjuster Upstate NY, we not only meet but exceed all industry standards.
Can a public adjuster work for a contractor?
No! A Public Adjuster cannot act as a contractor on any insurance claim he is managing and vice versa. In fact, a lot of states have harsh penalties for any public adjusters also caught acting as a contractor. Steer clear of any contractor who also offers to "negotiate" your claim.
Who pays the public adjuster?
Public insurance adjusters get hired by and work on the behalf of (you) the policyholder. Your public adjuster gets paid an agreed-upon percentage of the settlement payout you receive.
Contact The #1 Upstate New York Public Adjusters Immediately by Calling the Our Upstate New York Region Office or by Completing The Form.
REQUEST AN ON-SITE SURVEY AND POLICY ASSESSMENT
We will protect your privacy
OUR SERVICES HAVE BEEN FEATURED ON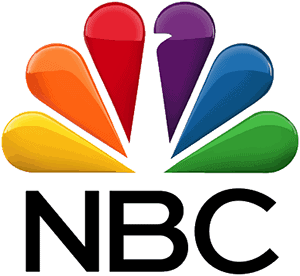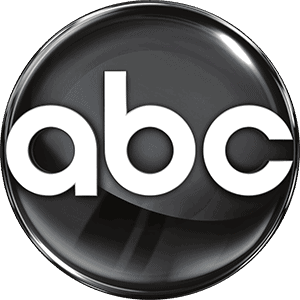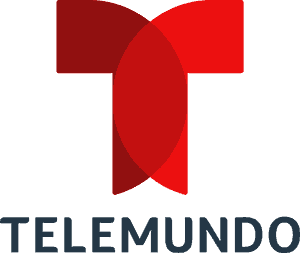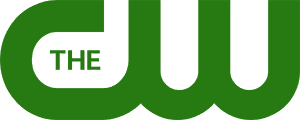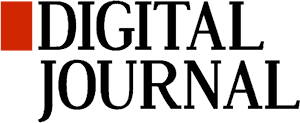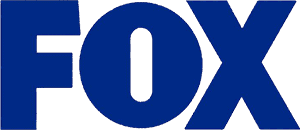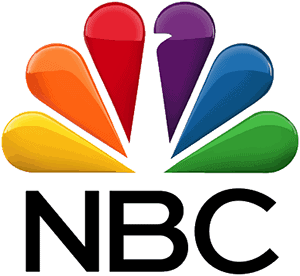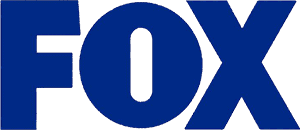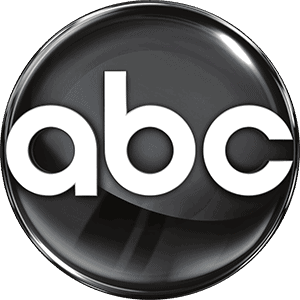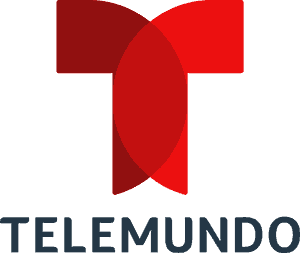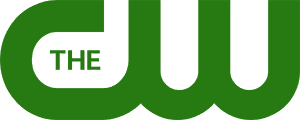 New York Office
1758 61st St, Brooklyn, NY 11204
New Jersey Office
730 Garfield Ave, Jersey City, NJ 07305
jfpublicadjuster@gmail.com