SPEAK TO A PUBLIC ADJUSTER NOW!
JF Public Adjusters are Here to Facilitate You if You're in Need of Mold Removal Services
The Home or Business Owners can easily fall for the insurance company's trap if they don't have a professional Public Adjuster by their side.
At JF Public Adjusters, we clearly understand the importance of getting maximum compensation from the insurance provider. We'll assist you throughout the entire insurance claim process. We'll assist you in scheduling a mold inspection to determine what type of mold and whether it's dangerous. And don't worry about mold removal or mold remediation work because we're dedicated to helping you with finding the best mold removal companies in the town.
We follow a step-by-step process to make the entire process smooth and easier for the customer. We carry out a free on-site survey and policy assessment to help you with getting the complete insurance claim.
Later on, we find a reputable mold remediation company that can perform mold remediation and mold cleanup.
Contact our highly professional team of Public Adjusters in New York, NY, to make the mold remediation process a breeze.
A Minor Mistake Can Reduce Your Chances of Getting the Maximum Compensation for NY Mold Problems
You don't understand the terms & conditions of the insurance plan, do you?
You must keep in mind that the insurance company's representative will secure the interests of their employer. They can use your weaknesses to convince you for the minimum compensation that won't even fulfill your needs of mold removal and mold remediation.
The policyholders often forget to collect the proper evidence before starting the mold removal and mold remediation process. Even if they try to collect the evidence, they fail to highlight the aspects that may convince the insurance provider for maximum settlement.
You can make many other mistakes while managing the insurance claim alone, such as:
Failing to Collect Proper Evidence of the Damage
Not Taking Essential Steps to stop Mold Growth
Not Providing an Adequate Response to the Insurance Provider
Failing to Identify Your Strengths and Weaknesses
Not Filing the Insurance Claim on Time
Agreeing upon the compensation than what you deserve
The insurance company's representatives are aware of the mistakes an individual can make while handling the insurance claim alone. They won't miss a single chance of securing the insurance provider's interest because this is what they're paid for.
Whether you agree or not, you can't interpret the insurance policy's terms & conditions better than an insurance adjuster. That's why you need someone by your side who can secure your interests throughout the process.
The professional team of JF Public Adjusters can help you because we've years of experience dealing with insurance companies. So, get in touch with us by pressing one of the buttons below or give us a call today.
CONTACT THE BEST MOLD REMEDIATION CLAIM EXPERTS IN NEW YORK
We Are Dedicated to Simplifying the Mold Remediation Claim Process
Contact Us for Free Consultation
We Provide a Free Consultation Service for Detailed Policy Assessment
We go above and beyond the limits so you may enjoy the best possible results.
You can enjoy a stress-free life while we manage the mold damage restoration process for you.
JF Public Adjusters is a group of experienced professionals who are good at dealing with insurance companies. We've been serving the residents of New York City and surrounding areas for decades.
We've managed hundreds of mold removal claims for our clients. We understand the excuses the insurance provider can make for a particular type of claim.
That's why we document everything properly and take photos and videos of the damaged areas so that the insurance company may not find a way to raise any disputes.
We bring the mold remediation specialists to carry out a detailed mold inspection. They provide us with a detailed estimate of the cost required for mold removal and mold remediation services.
We combine these details with the other pieces of evidence, and then we submit a claim to the insurance company.
Fortunately, the insurance company's representatives don't play those dirty tricks with us because they know that we keep everything prepared with us. So, when you hire us, you can enjoy a stress-free life knowing that you're in safe hands.
Get in touch with us today and let us manage the insurance claim for you.
CALL THE LEADING PUBLIC ADJUSTER IN NEW YORK
NY Mold Remediation Experts are Here to Secure Your Interests
Our Knowledgeable New York Public Adjusters are experienced enough to provide an efficient response to the insurance companies.
We provide proper guidance and support so you may feel confident about filing the claim.
We're Mold Removal Specialists
At JF Public adjusters, we provide top-notch services for the mold problem.
We're busy serving residential and commercial customers EVERY SINGLE DAY!
Our Goal is to Maximize your Settlement
We pay serious attention to every client that hires us.
We put all our effort into helping you with getting the maximum settlement from your insurance provider.
Why JF PUBLIC ADJUSTERS?
We provide the highest level of service and quality to the policyholders that hire us for the mold remediation process.
Here are a few aspects that separate us from others: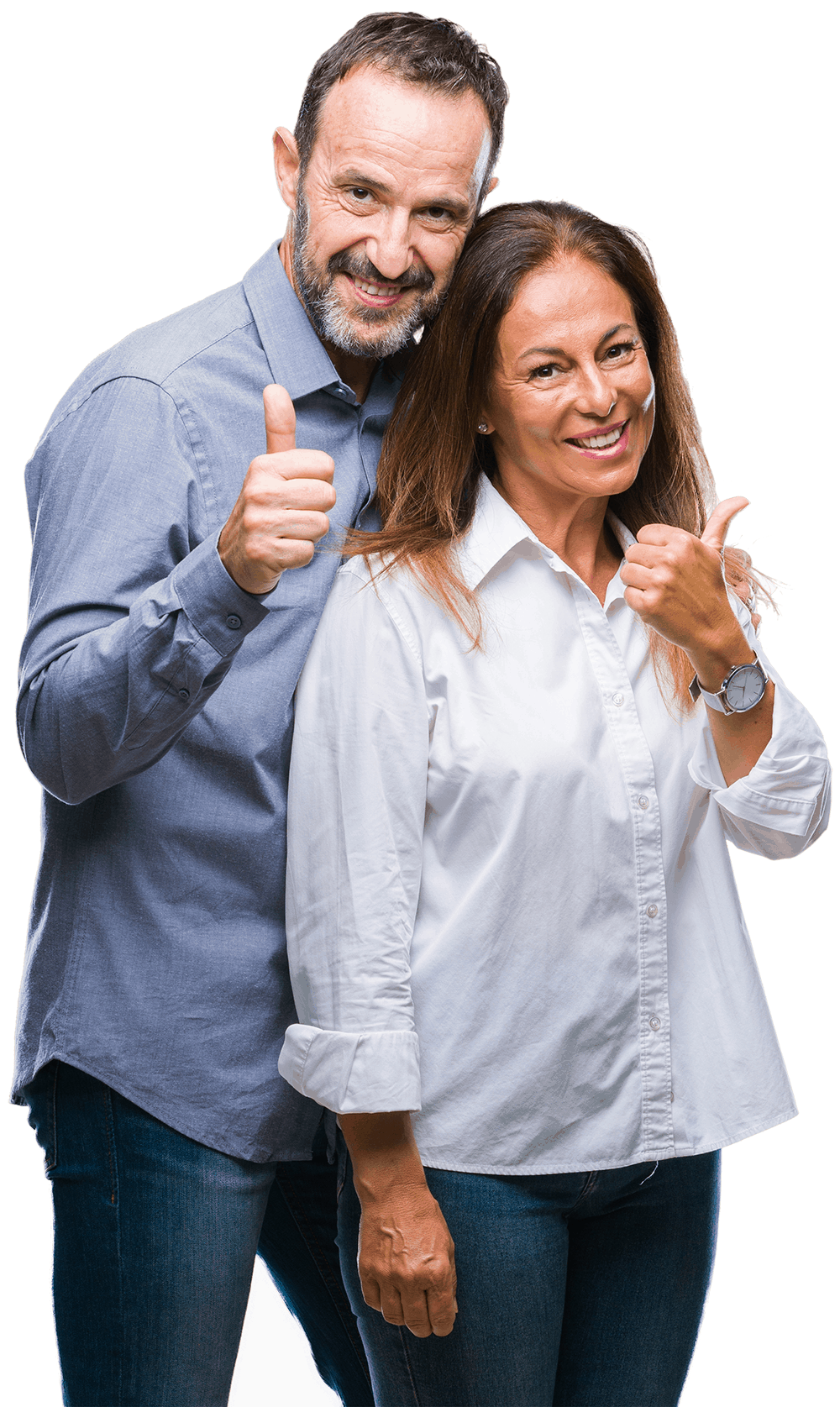 Complimentary On-Site Survey & Policy Review
Emergency Response Services
100% Free Policyholder Advice
Highest Claim Settlements
Licensed in the Multiple East Coast States
We're Mold Restoration Specialists
Recognized as Disaster Relief Experts
Expert Client Support & Assistance
Hundreds of Happy Clients in New York
We're Skilled Enough to Handle Your Mold Remediation Claim with Excellent Proficiency
We provide extremely helpful Mold Removal, Water Damage Restoration, Flood Damage Restoration, and Fire Damage Restoration Services. So, contact us today!
Find the Best Mold Remediation Specialists in New York
New York Mold Remediation Experts are Here to Fix your Problems
We Manage Your Mold Remediation Claim with Complete Attention
Serving the Policyholders for Years
We'll take care of the negotiations and other details
We represent you in front of insurance companies
We Ensure that you Get the Full Compensation your Deserve
You Don't Pay us Unless the Claim is Settled
REQUEST AN ON-SITE SURVEY AND POLICY ASSESSMENT
We will protect your privacy
Customer Reviews
Check out how happy our customers are with the services provided:
I had the pleasure of working with Joel on a bad flood in my Basment. He is a pleasure and a professional to work with help me every step of the wayWould recommend him to family and friends he is a true professional and a master at his crafy
Joseph Pane
21:24 10 Jun 22
Joel is the best and very good advise and helpful info. Thank you
Xiao Jiang
17:03 08 Jun 22
I am usually skeptical about insurance companies in general when it comes to claims.JF Public Adjusters made it the easiest experience ever. JF doesn't play any games! They get you what you deserve! The experience was a difficult one with so many stops and red tape. Most companies say it takes a year or 2, some adjusters say it's nearly impossible to settle a claim faster than that!JF made it possible! And the results were unexpectedly amazing!
Gershy Schwarcz
21:25 19 May 22
Great experience with JF Public Adjusters, very knowledgeable and always available to assist you with any questions no matter how big or small the case is, specializes in bringing you the best results.Highly recommend!
JF Public Adjusters helped me out when my water pipe burst and I got water damage. They made sure the insurance company paid me the maximum amount I was entitled to and were also helpful throughout the whole process. The restoration company Joel recommended also did a wonderful job. Would definitely use them again if need be.
jacob schwartz
23:28 24 Jan 22
was a pleasure dealing with you!
Mike Frankel
21:12 18 Jan 22
I had a big water damage from the roof other Adjusters told me I don't know its difficult Joel told me don't worry this is my job He did it perfectly from a to z till the check cleared in the bank
Joel Teitelbaum
19:22 09 Jan 22
I was damaged on the balcony and received excellent service, I was satisfied with the attitude and the amount of money thank you
moszhe horowitz
00:03 24 Dec 21
Joel knows his business well. He helps at the time when you're at your lowest because your home is a disaster. I had a large tree fall through the roof. The water damage was awful. I lost so much and Joel helped me rebuild. I highly recommend.
Mark Mosello
14:34 17 Dec 21
Very perfessional and kind people! They we're very patient and we're always there to answer any of are questions and they were quick to pick up are calls. They were also very quick to finsh my case and followed up with me on every step they took or were going to take. Joe was also pretty amazing to work with he called us and explained to us on every step he took! It was very appreciated that they tried there best to help us to the biggest extent! Thank you guys so much continue this amazing service !
Shokry Girgis
01:08 05 Dec 21
I had pipe burst in my home. It did quite a bit of damage, but what i did not see is the damage underneath my floors. Joel found everything that needed fixing and understood the quality needed for my home to be restored back to new. I liked his straight forward approach and honesty, he was able to get me what was needed and it was much more than what i was originally offered. We were very happy with the final outcome and pleased with Joel and his team.
Very polite and professional. Spend time with me on the phone to help me fill my prof of loss form which I had no idea how to go about. He walk me through step by step for free. Definitely a God sent
Bernice Kyeremaa
18:45 23 Nov 21
Joel was excellent in responding to my calls when my house got the extensive water damage. He was thorough in getting right estimate and bringing right people for other service. I cannot imagine how I could deal with the disaster without his service. He was very knowledgeable and great in dealing with home insurance company. He was truly a life saver and I can not thank him enough for all the work he did for me. It was the best decision I made to hire him and he was a great relief person who made my life easier during the difficult time. Do not hesitate to work with him when you need help with crazy house damage.
Working with Joel and his clients are always a pleasure. Joel always makes himself available and has a wealth of knowledge in dealing with insurance companies and fighting for his clients.
Mold Agent
19:41 21 Nov 21
Jacob Follman
21:13 18 Nov 21
Joe's really professional! Someone broke into our store in the night and stole the products in the warehouse and caused us a huge loss. Joe helped us claim all our loss from the insurance company. I highly recommend him!
Spring Wang
02:20 16 Nov 21
From start to finish they said what they were going to do. I had shingles that had flown off my roof and they got me 100 percent of my roof paid for by insurance. I only had to pay the deductible which makes sense. They did my roof in 3 days quick clean and efficient. We definitely will use Joel and his team again for all homeowner insurance claims.
Tracy DeLucia
19:15 15 Nov 21
Thank you so much for all your help and guidance throughout my entire ordeal! I greatly appreciate your time, attention, and dedication. You were available at any time. I can never thank you enough for all your hard work. I will gladly recommend you to anyone. The Best adjuster Thank you again!
stella harvey
19:48 14 Nov 21
Joel was called by my insurance broker and he arrived to inspect the damage. He advised me on how to proceed. Joel came down to the inspection with the insurance adjuster and a settlement amount was agreed upon. I'm glad everything worked out. I would definitely recommend Joel to get the job done.
Susan Cizma
01:24 05 Nov 21
Joel did a great job on this claim. He was very thorough and detailed. We are very happy with the amount we received from the insurance company. Excellent work.
Anthony Vigilante
17:53 02 Nov 21
Very professional! Quick response, which is important. These insurance companies hate to pay . They are in the business of collecting premiums. We had a small flood in our Tribeca apartment which damaged the floor. The insurance company tried to minimize the damage and sent a $10000 check. I immediately hired Joel from JF adjusters. He sent in a remediation company . He oversaw the work . He researched and submitted a detailed estimate which requested items the average person would not think about until after the fact . We settled with the insurance company for $150,000. This is the amount needed to properly do the work in New York City at this time. The 10 % that THIS public adjuster gets is well worth it ! If and when I have a need to file and insurance claim; Joel is my first call.
Very reliable knowledgeable staff!! Pleasure to work with. Made an unpleasant situation smooth. Thank JF team !!
ellea Harkins
18:35 23 Aug 21
When I first called they we're ready to help and explained every step and all the we needed to know including descriptions of what is needed and advised us on different vendors that we will need.Very professional crew.Very recommended
Thank you very much for being so knowledgeable and always helpful
Professional and polite team of experts, made the whole problem a breezeThank you
JF Public Adjusters is the best! I especially want to thank Joel for all the diligent time he spent on my claim with his wonderful commitment, knowledge, perseverance, patience, and integrity. With his amazing expertise Joel finalized the settlement and was able to get me substantially more than what the insurance company initially offered as "final" payment. Joel handled the entire insurance claim from beginning to end with professionalism, knowledge, persistence, and dedication. There's nothing like having a real expert fighting on your side getting you top results. He was always professional, responsive and friendly. Amazing service. Extremely satisfied. Excellent work by JF Public Adjusters. I would highly recommend!
moshe strasberg
02:37 15 Jul 21
I called Joel when a pipe burst in my house. That was the best decision I made. He dealt with the insurance company for me and provided great results. I highly recommend calling Joel if a public adjuster is needed. You will not regret it!!!
Chrissy Kalman
15:45 12 Apr 21
Just finished a claim with my insurance company Joel was amazing.He took care of everything from A to Z highly recommend.
chilly fastag
14:50 17 Mar 21
Amazing quick service! Highly recommended!
Yanki berkowitz
04:10 02 Feb 21
call Joel Follman from JF Public Adjusters! Joel assisted us with every step along the way from opening the claim with our insurance company including all the floors, roof as well as paint. Every detail was taken care of. As a result of his patience and attention to detail, we received the entire pre loss condition for our property. Thabks Joel!
Joseph Silberman
19:47 01 Feb 21
The efficiency and thoroughness provided by JF PUBLIC ADJUSTERS was terrificThe experience so far had been stress free, all aspects are professionally managed by JF.
Marc Senatore
13:13 28 Jan 21
mr. Follman the right person in the right timefrom the very beginning of the winter storm floodwe had Mr. Fullman our amazing adjuster was at our sidehelping US collect all necessary info from A to Z in order to file our claimwe couldn't have done it without youthank you
Easy to communicate with, always answers any questions. Know the field very well. Will recommend.
Samantha Cataldo
22:51 29 Dec 20
I reached out to Joel at JF Public Adjusters because my insurance company refused to adequately pay for my urgent roof repairs. When I received the estimate for the damages from the insurance company I immediate thought the number appeared low for the damage endured. When Joel came to assess the damage he provided a sense of assurance that he would advocate on my behalf making a stressful time seem manageable. Thanks to Joel's expertise and his diligent work he was able to fight on my behalf and get me 2.5 times the amount the insurance company was trying to payout receiving the full claims benefits that I was entitled to!Home owners insurance is a necessity to have and the expectation is that as long as you have insurance coverage then you and your property are protected. That is exactly how I viewed it, right up to the day that I actually needed it. Most people don't know the benefits of working with a Public Adjuster. A Public Adjuster is professional claims adjuster who advocates solely for the policyholder by negotiating on your behalf.I ask a lot of questions and Joel walked me through every step of the unfamiliar convoluted claims process. His knowledge in that complicated industry is unparalleled. He was extremely detail oriented and communicated any and all updates to ensure I was up to date on the claim progress.Joel from JR Adjuster has exceeded all of my expectations. Anyone who has an insurance claim should have them advocate on their behalf. I will be recommending JR Adjuster to anyone who needs help getting what is rightfully owed to them. You will not be disappointed with their results and will find them as invaluable as I have. I can't thank Joel enough for his efforts and due diligence.
Dawn Williams
20:53 17 Dec 20
The best public adjuster. Great communication. Highly recommended.
Fradel Wolpin
01:22 30 Nov 20
Joel is the best Adjuster I ever came across! I'm so glad that I found him at 2am in the morning when I had a burst pipe Joel was there for us! I fully recommend anyone who needs to make a claim, Joel is the One & Only! You wont regret it! Joel fights for you & he gets the most out for his customers! He is always available for his clients at any time of the day or night! Thank you Joel!
Joel was great from beginning to end. Excellent communication.
Francine Morales
15:57 23 Oct 20
For the best, reliable service, JF Public Adjusters is for you!! From the beginning to the end he fights for you and your rights!! Highly recommended!!
Nellie Counts
02:14 13 Oct 20
Great experience with JF Public Adjusters, very knowledgeable and always available to assist you with any questions no matter how big or small the case is, specializes in bringing you the best results.Highly recommend!
joshua gross
12:44 01 Sep 20
Joel provided excellent service when my family was in need, he communicated with me throughout the whole process and made sure my family was secure and things went smoothly.
Matthew Eteuati
00:35 24 Aug 20
Had claims adjusters before Then I met Mr. Follman, I instantly felt that he would do right by me. I senced he was honesty and caring.Andrea Brody
Andrea Brody
16:43 27 Jul 20
I can't say enough about Joel and his team. They made the process look very easy. They managed to get the maximum amount. After what i went thru and my building was destroyed I called JF, They didn't waste any time, and got straight to work.Believe every one of the reviews you read about JF Public Adjusters. They are all true. Reviews go along way. I will most certainly recommend Joel and his team.Simple: Call JF Public Adjusters, and let them lead the way.Thanks For everything!!!!
Bruchie Guttman
00:49 23 Jul 20
Thank you for the amazing service!I would recommend JF public adjusters to everyone!!
I know Joel personally . Hes an honest hard worker and will work hard for you to get your claim. He is a pleasure to deal with.
Faigy Gross
23:07 22 Jul 20
mayer freilich
00:01 20 Jul 20
Joel is very knowledgeable. He helped me a lot with my damage.
Binyomin Einhorn
17:34 13 Jul 20
Yoely you're an awesome guy, it's unbelievable how a good and amazing person you are.Always on top of your stuff, knowing the inside outs, you're just awesome.I can bet to anyone that he'll do an awesome job, just like he did for me.
Shimmy Einhorn
16:56 10 Feb 20
Moses Follman
23:49 09 Feb 20
Frequently Asked Questions
How to Prevent Mold Growth?
Mold grows in places that are wet and humid. Mold spores are released into the air when there is moisture present.
Take proper measures to ensure there's no water accumulation on your property. The Mold Contamination can be harmful to your health. So, you must be careful about it.
If you have a leaky roof, call an expert immediately to fix it. If you've suffered a flood due to a storm or any other reason, contact an expert for help because as soon as you step foot inside your house, you'd see signs of mold growth on furniture and walls.
You must immediately contact the mold remediation team for mold testing and mold removal because it leads to more severe reactions in the long run.
The mold removal experts have the right tools and skills to remediate mold properly from your residential or commercial property. You can easily find these services at a reasonable price.
Is it Essential to Hire a Mold Remediation Company?
Mold Removal must be your top priority once you've detected mold in your home. You can easily find some DIY tips on the internet to make your home mold free. But hiring a mold remediation company is essential because they use the latest technology for mold inspection and mold removal.
You'd most probably leave mold particles behind if you decided to clean mold yourself. The Mold Remediation companies have qualified technicians who don't just remove mold from your property but also clean the surrounding area to avoid mold issues in the future.
Can Mold Cause Permanent Damage?
Yes, mold can cause permanent damage if left unattended for an extended period. Mold can attack anything you have, no matter how expensive it is, and turn anything into discolored or, even worse- ruined objects!
Mold likes to grow on Wood, Lumber, Plasterboard, Leather shoes and any other fabric, including clothes! Mold grows pretty quickly, so don't delay in mold removal!
OUR SERVICES HAVE BEEN FEATURED ON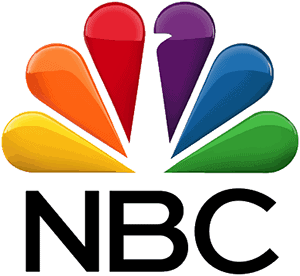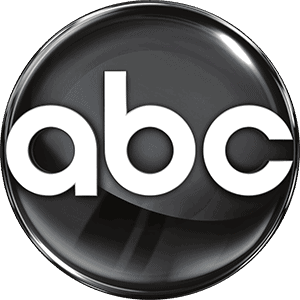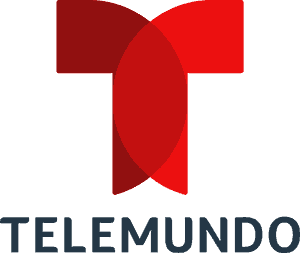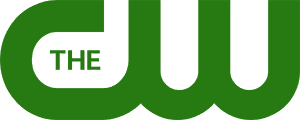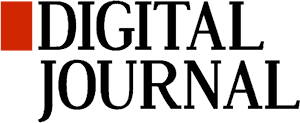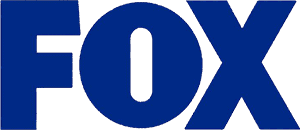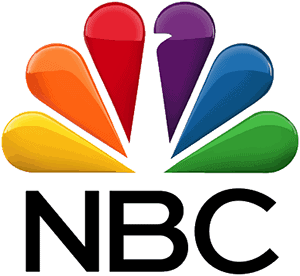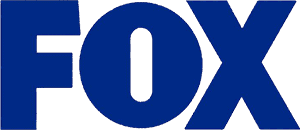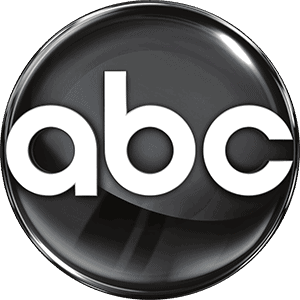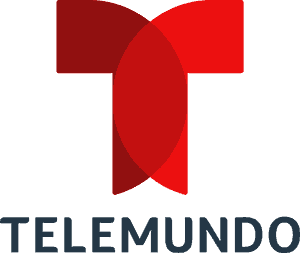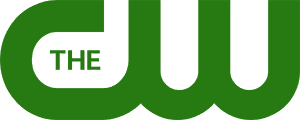 New York Office
1758 61st St, Brooklyn, NY 11204
New Jersey Office
730 Garfield Ave, Jersey City, NJ 07305
jfpublicadjuster@gmail.com